The newly formed Institute for Integrative AI needed a website to connect researchers across the IUPUI campus to engage in multidisciplinary AI research. In addition they wanted to promote the institute to industry partners to foster research and internship opportunities for students.
I designed and built the initial website in 2020. The website is built with Eleventy to help performance, a key SEO metric, and also provide student workers with the opportunity to use a Jamstack tool. The website uses APIs for news, research projects, and funding opportunities.
In 2023 the website was redesigned using the Rivet Design System. This updated the website to match IU's new branding.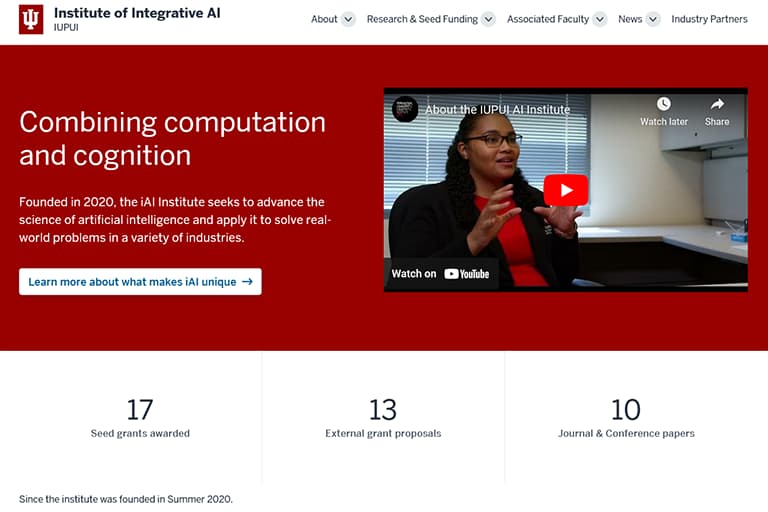 Role
UI Design
Front-end development
Information Architecture